Our Women's Ministry provides a variety of activities for women to build Christ-centered relationships with other women of the church body.  There are multiple opportunities to participate and enjoy fellowship:  Bible studies, times for prayer and worship, special events, and social activities.
TUESDAYS
Weekly Women's Bible Study at 1:30 PM
THURSDAYS
Weekly Women's Bible Study at 9:30 AM
SECRET SISTERS
All ladies in the church are invited to participate in this ministry of caring and sharing with other sisters in Christ.  Each participant will be given a 'sister' to pray for and encourage.  It is wonderful to have someone that prays for you daily and is there to send you an encouraging note from time to time.  During the program, it is important to keep your 'sister' secret, so don't let anyone now who you have.  At the end of the program, 'sisters' will be revealed.
Refer to the monthly bulletin for current activity details.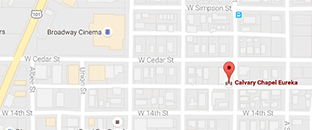 1300 California St. Eureka, CA 95501